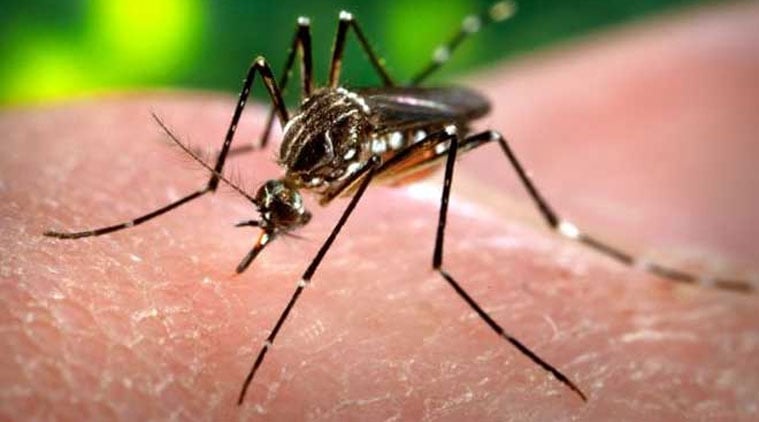 Last year, there were 1.9 lakh dengue cases and 325 deaths in the country.
TWO YEARS ago, the head of India's top medical research organisation had said India was looking at newer strategies to combat dengue (The Indian Express, September 21, 2016). Dr Soumya Swaminathan, then director-general of the Indian Council for Medical Research and now Deputy Director-General (Programmes), World Health Organization, had cited ongoing research on a bacterium called wolbachia that, if introduced in mosquitoes, could stop disease-spreading viruses from growing and spreading. Today, the experiment has proved remarkably effective in a small town in Australia, preventing fresh outbreaks of dengue. What was the experiment like, and what hope does it hold out for India's fight against vector-borne disease?
The bacterium
Wolbachia is a tiny bacterium that is present in up to 60% of all species of insects, including several mosquito species, but not usually in the Aedes aegypti mosquito, the primary species responsible for transmitting dengue, chikungunya and Zika. Wolbachia is one of the world's most common parasitic microbes and possibly the most common reproductive parasite in the biosphere. The experiment looked at whether introducing wolbachia in Aedes aegypti could indeed reduce their ability to transmit these diseases.
The experiment
Australian researchers were able to protect the 1.87 lakh population of Townsville, Queensland, from dengue for the last four years. Mosquitoes were specially bred to carry wolbachia and were let loose over 66 square km in places where they could naturally breed. In the four monsoon seasons since these mosquitoes were introduced, dengue ceased to be a problem.
"When present in the mosquito, the viruses cannot replicate as well. So, small numbers of wolbachia-carrying mosquitoes are released in target areas. They then breed with wild mosquitoes and over time the percentage of mosquitoes carrying wolbachia grows until it remains high without the need for further releases," Prof Scott O'Neill, who leads the World Mosquito Programme at Monash University, Australia, told The Indian Express by email.
"Once wolbachia has been established, the World Mosquito Program's self-sustaining method offers a safe, effective and long term solution to reduce the burden of dengue, Zika and chikungunya," Prof O'Neill said.
India connection
This is a safe and effective approach and needs to be tested at different settings in India, Dr Soumya Swaminathan said. The ICMR is collaborating with Monash University for Phase-I laboratory studies to use these strains of Aedes aegypti for the control of dengue and chikungunya.
At the National Vector Borne Disease Control Programme, officials said this approach is being tested in India. Field testing, however, is still several years away as this approach needs to be tested in large cities where a large number of mosquitoes will require to be released. As of now, mosquito eggs with wolbachia have been imported and are being bred at the Vector Control Research Centre at Puducherry. "Years of laboratory and field research have shown that this method is safe for people, animals and the environment," said Prof O'Neill, who feels that this strategy can work in highly populated cities of India and other countries.
Last year, there were 1.9 lakh dengue cases and 325 deaths in the country. Until July this year, there have been 15,000 cases and 38 deaths. There has been a reduction due to various preventive measures and participation of the community in controlling this vector, but officials said they are also open to this new bio-control approach.
Elsewhere
At present, large-scale trials are under way in Rio de Janeiro (Brazil), Medellin (Colombia) and Yogyakarta (Indonesia). According to Prof O'Neill, long-term monitoring at international project sites have shown that wolbachia is self-sustaining at high levels and there has not been local dengue transmission.
For all the latest Explained News, download Indian Express App